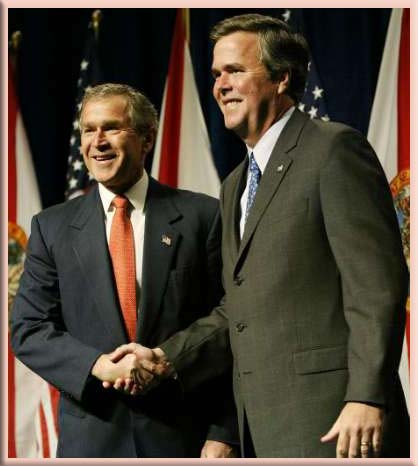 President George W. Bush announced today that he was temporarily handing over
his powers as President of the United States to his brother Jeb.


The President was quoted as saying, " I need a vacation, and with the hurricane
season coming up, I thought Jeb would be the perfect man to have a wack a the job."
The President circumvented Congress, and the Constitution by making his temporary
replacement a "recess appointment".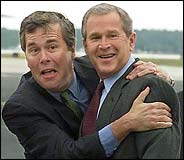 Brother Jeb stated, " I thought I'd give George
a break and it'd be a good idea to try the job on for size before the 2008 elections".















Upon hearing the news, spontaneous celebrations erupted in Miami's "Little Havana" .
One reveler told reporters, "Florida needs a vacation from Jeb too. WHOOOOOOEEEEEE!
Yeeeeeehaaaa!